Today is part 2 of the series on how to position yourself for the ask. We're discussing how you can better prepare to ask for the raise, higher pay rate, new benefits – whatever it is you're desiring.
If you're following along, you've already been doing some work in positioning yourself as an expert (catch up here). Today's tip is another way to highlight that expertise. Also, it may just be my favorite, and it's a tactic I use all the time.
TIP #2: GET YOURSELF AN AMPLIFICATION BUDDY
This is your person who will wingperson the you-know-what out of you at networking events. They'll motivate you to forgo Netflix and yoga pants and go to the event, and once there, they'll shine a light on your awesomeness.
Obviously attending an event with a friend sounds more fun, but does it really matter? In short: yes. Have you ever noticed when someone introduces you to another person (and shares something cool they're working on), their words have more of an impact than if the person talked about themself? The person you're meeting will be more impressed with you if the information doesn't come from you.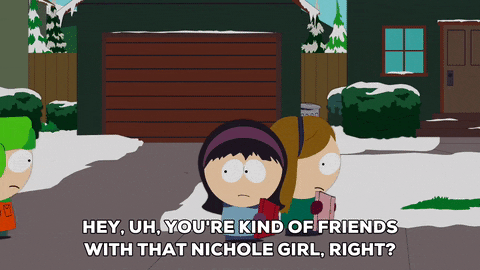 It's worth noting this tactic goes beyond networking events and applies to all work life situations. "Amplification" became a thing in 2016 when the women on Obama's staff started to repeat and credit each other's ideas as a tactic to get noticed and lessen the chance of their ideas getting stolen. There's also Shine Theory, coined by Ann Friedman (total rockstar and host of the Call Your Girlfriend podcast), that is "a practice of mutual investment in each other."
In order to make this work, you and your buddy need to do a little pre-con to get clear on each other's goals:
Why are you going to this event in the first place? (Ex. it's a popular industry event)

What do you want to accomplish at the event? (Ex. there is a specific person you want to meet)

How can your buddy help you? (Ex. you want to hand out 3 business cards and that feels scary to you so you need some accountability)

How do you want to be introduced? What is the key thing you want highlighted? (People usually remember ONE thing about you, so make it good!)
Takeaway: who can you ask to be your amplification buddy? Once you've agreed to be each other's person, take some time to answer the above questions…and then go out and shine together!
Enjoying this series? Sign up for my newsletter to get notified when the next tip goes live!